Company Profile
Sultan Oxygen is a progressive industrial/Medical gas company established in 2008.
Sultan Oxygen started its production in 2008 with the setting up of an ASU with a capacity of 180 CUM Oxygen and 100 CUM Nitrogen/hr. In 2011Sultan Oxygen setup another ASU of 180 CUM of Oxygen and 100 CUM of Nitrogen/hr keeping in view the growing market of its products. A Dissolved Acetylene Plant, with a capacity of 35CUM/hr was setup in 2010.Sultan Oxygen is also capable of producing Carbon dioxide gas having a capacity of 80 kg/hr.
Sultan Oxygen produces and supplies Oxygen, Nitrogen, Argon, Carbon dioxide, Helium, Hydrogen, Inert Welding gases, Specialty gases, Medical gases and many different gas Mixtures.
Sultan Oxygen future plan is to setup an Air Separation Plant for the production of high purity Liquid Oxygen, Liquid Nitrogen and Liquid Argon.
"To Expend business portfolio by delivering value to customers as a dynamic gas company that gets the future first"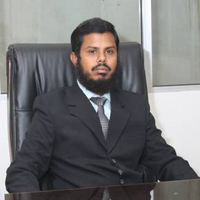 Chairman